Union Pacific calls for 'strong deterrence' vs train robbers, won't go 'nuclear'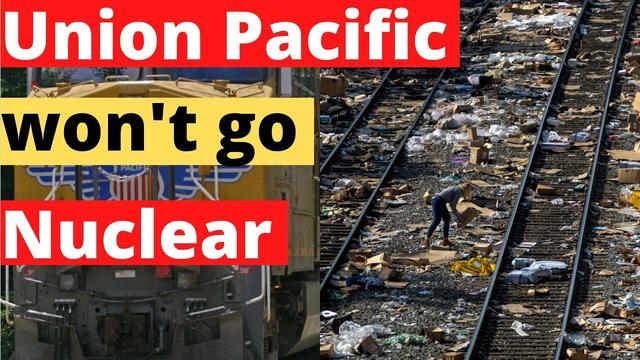 Piles of looted packages littering Los Angeles' tracks have become a testament to brazen train robberies, but according to Union Pacific Corp. (UNP), the problem is under control.
Thieves have been breaking into cargo train containers and stealing countless dollars worth of merchandise that belong to top retailers like Amazon (AMZN), REI, Target (TGT), among others.
Images of the pillaging in L.A. have gone viral on social media, and aggravated a relentless supply chain crisis that's delayed shipments for consumers and businesses alike. The shipments are part of the roughly 40% of goods that enter the U.S. via the ports of Los Angeles and Long Beach — the largest in the Western Hemisphere — before being put on trains or trucks to be hauled to the rest of the nation.
"We've got our arms around it, but there's a lot of work that has to be done here," Lance Fritz, Union Pacific Chairman, President and CEO, told Yahoo Finance Live on Thursday.
In a searing letter released in December to L.A.'s District Attorney, the company warned that it could divert routes away from the area to avoid the issue, something Fritz insisted the company didn't want to do — at least not yet.
"That's a nuclear option and we would be very hesitant to pull that trigger," Fritz added.
'We need a strong deterrence'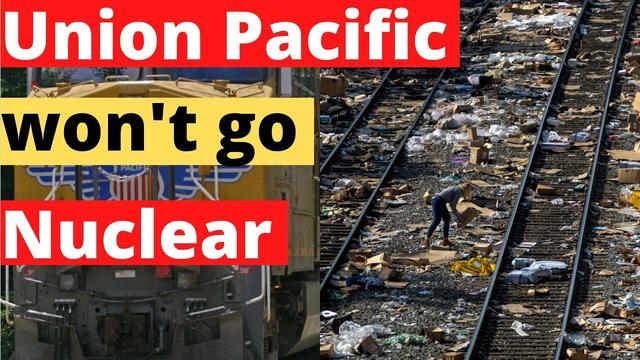 Data from Union Pacific highlights that thefts targeting its trains are up a staggering 160% over the past year in L.A. County, with an average of 90 containers broken into every day over the last three months. The company estimates that in the last year, those burglaries have cost $5 million in damages, losses and claims.
To combat the robberies, Union Pacific has deployed more drones to be "a deterrent" and "collect evidence."
The company has also brought in extra "special agents" that have helped facilitate the arrest of more than 100 people in just the last three months and they have partnered with local law enforcement like the Los Angeles Police Department. UP is also testing specialized fencing and trespass-detection systems to help tackle the issue at large.
Retail theft has been surging throughout the U.S. for the past five years, with organized criminal rings targeting stores everywhere. The National Retail Federation reported more than two-thirds of retailers said the pandemic increased risks for their organization.
Until recently, cargo theft was a lesser concern with retailers, with only 6.9% of retailers experiencing a significant increase in risk, according to NRF's Retail Security Survey.
Even so, UP's chief has called on local authorities to intervene in what he describes as "an orchestrated organized crime." In its letter to the D.A., the company faulted the no cash bail policy, which in part is causing the frequency of the thefts.
"Our frustration is about making sure that prosecution occurs. There were a fair amount of criminals that we apprehended and booked with LAPD, only to see them back out," Fritz told Yahoo Finance.
The CEO added that these thieves "brag to our police officers" and even when offenders are arrested, charges are often reduced to misdemeanors or petty offenses, meaning that person pays a fine and is back on the street in less than 24 hours.
"They're just not worried about it. We need a strong deterrence to stop that behavior," Fritz said.
Meanwhile, one Los Angeles City Councilman, Joe Buscaino, has urged Union Pacific to add more police patrols around the tracks.
Buscaino told Yahoo Finance that he's called on the company "to consider contracting with LAPD to deliver more patrols of the neighborhoods their tracks go through, as well as funding more homeless outreach workers."
Yet he added that "it is equally important that any arrests made are prosecuted by the District Attorney to ensure there are consequences to criminal behavior that violates our social compact. Otherwise, we are giving tacit approval to lawlessness, disorder and chaos like we have seen with the recent rail thefts."
Dani Romero is a reporter for Yahoo Finance. Follow her on Twitter: @daniromerotv
Read the latest financial and business news from Yahoo Finance
Follow Yahoo Finance on Twitter, Instagram, YouTube, Facebook, Flipboard, and LinkedIn
Tags:
what frequency do drones use