Everything You Need to Know about Tower Cranes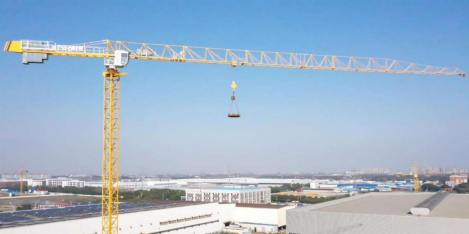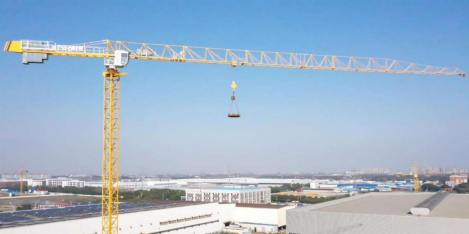 Buildings seem to be striving to climb higher as the world becomes an urban jungle. But there is something more mundane, yet interesting, that rises higher than any building you have ever seen. Only to vanish once it's done.
Yes, cranes.
We rarely spare a glance or take the time to learn how they work. Let's get started.
What is a crane?
A crane is a machine capable of lifting heavy items to great heights with the small assistance of humans. Cranes can be either mobile or fixed, depending on the project. Mobile cranes are mounted on mobile platforms and can be motorized or manually operated. Telescopic booms are often used to extend their reach. But its load-bearing capacity is less than that of its fixed counterparts.
Fixed cranes must be dismantled from the site before they can be moved to another place. There are two types of fixed cranes that are most common: overhead cranes and tower cranes. Today we mainly take a look at tower cranes.
What is a tower crane?
Tower cranes are an L-shaped structures capable of lifting many tons of weight to perilous heights. This crane's most distinctive feature is its ability to self-build and allows for a building to be built adjacent to it or around it.
The components of a tower crane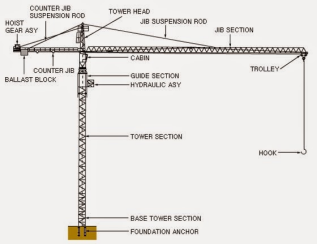 Tower cranes can lift heavy loads but are very simple to construct and operate. These are the parts of the tower crane:
1. Base
This is the main part of the crane, which supports the whole structure. This is concrete that was poured just a few weeks prior to the crane assembly. This base is used to anchor the crane.
2. Mast
The crane's mast is the truss-shaped columns giving the working height of cranes. They are not one column but can be bolted together with other crane components. Concrete base and mast columns provide stability for the crane and keep it from falling over.
3. Slewing unit
The crane can rotate because of the slewing unit's motor and gear arrangement.
4. Working arm
The working arm, or jib, extends perpendicularly to the mast and it houses the trolley and hook responsible for lifting the load.
5. Machinery arm
This is also called as the counter-jib and houses the pulleys and counterweights that provide balance to the crane.
6. Hook and trolley
The main load-bearing part that hauls loads is the hook. The hook is attached to a trolley, which allows it to move up and down towards the mast as well as to the left and right. The trolley is equipped with pulleys and cables that allow the hook to move towards or away from the mast.
7. Operator cab
This is the crane's control center. It is attached to the slewing device. To reach the cab, the operator must climb several ladders located within the mast.
What is the working principle of a tower crane?
A tower crane's working principle is quite simple. The concrete pad and counterweights attached to the machine arm counter any overturning forces. Unloaded cranes are slightly unbalanced with counterweights and become stable when carrying loads. The winch is attached to the trolley and has steel cables that pulls loads.
Because of the overturning forces, the crane's stability is affected by the distance the load is being hauled from the mast. To minimize these forces, heavy loads are carried closer to the mast than lighter loads. The crane has a maximum load limit switch and a load-moment limit switch which prevents overloading. These switches monitor the crane's 'collapse' level and notify the operator if it exceeds the threshold.
Note on different types of tower cranes
Tower cranes work in the same way across all types. However, the design of these cranes has been reduced to fit the limited space available.
Luffing Cranes – Luffing cranes have jibs that can raise at an angle to lower their slewing radius.
Derrick Cranes – Derrick cranes can be mounted on rooftops, and don't require support from tall masts.
Traveling Tower Cranes – The rails on which traveling tower cranes are mounted to allow them to move laterally. However, their load-bearing capacity is lower than traditional horizontal jib tower cranes.
Cranes are safer and more compact thanks to technological advances and improvements in materials. This vast array of cranes is an integral part of our daily lives as high rises continue to dominate the skylines. Because of cranes, a lot of high buildings today were constructed easily. If you are wondering of how much a tower crane cost and you want to purchase one for your company, make sure that you choose the one that is best for you.