www.hotcars.com This Is Why Apple Hired Tesla's Autopilot Software Director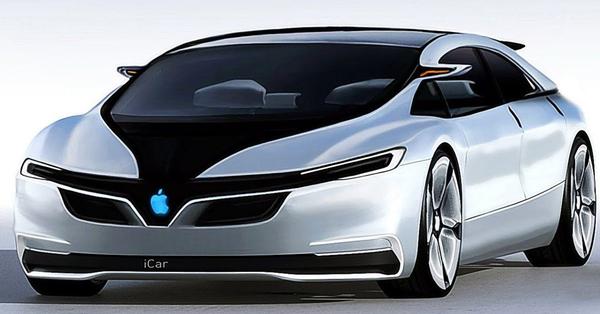 With the new hiring, Apple is focused on creating its own self-driven technology, but the question remains, will it manufacture the EV as well?
The Apple electric car program is easily one of the worst kept secrets in recent history even though the iPhone maker to date hasn't confirmed or even spoken about it. Codenamed Project Titan, it has had its start-stutter moments, but recently Bloomberg reported that Apple has hired former Tesla Autopilot software director, Christopher 'CJ' Moore, who will be working be reporting to his ex-Tesla colleague Stuart Bowers who joined the Cupertino-based company a year ago. This clearly states that Apple is very much pressing down on the accelerator pedal on the EV project and squashing rumors that the company may be getting cold feet after laying off hundreds of employees in this division, while in September this year the head of this unit Doug Field left the company and joined Ford. Field was Vice President in Special Projects Group which designed next-generation Apple products. No prizes in guessing, he also worked in Tesla before he joined Apple.
Related: Everything You Should Know About The Apple Eve Sports Car
The Missing Link
With Moore joining the world's most valuable company has shed light on one thing that the company is leaving no stone unturned to create one of the most comprehensive autonomous systems. According to reports, earlier this year in an interview with California Department of Motor Vehicles officials, Moore revealed that Tesla CEO Elon Musk overstated the capacity of Autopilot software offering fully autonomous driving capability by the end of this year. Moore further said Musk's statement of Tesla is close to releasing so-called Level 5 autonomy features, which would mean the cars can operate without human intervention, "didn't match the engineering reality". Moore was part of an investigation by California DMV where he was called as a witness in a Tesla crash where the autonomous system failed to work. Currently, the Tesla vehicle's level of autonomy is Level 2 where the driver's hands have to be on the steering wheel and supervision is required.
HOTCARS VIDEO OF THE DAY
The Apple car project has been a revolving door effect with several changes in the leadership level and even a complete revamp of the team. The man at the helm now is Kevin Lynch, who's the mastermind behind the Apple Watch. The tech giant has hired many stalwarts from the automobile world like Ulrich Kranz, who changed the face of BMW with electric cars like i3 and i8 and Manfred Harrer, a Porsche executive with expertise in chassis design. Apple again raided Tesla for its drivetrains head Michael Schwekutsch, and lead Steve MacManus. The reports suggest that Apple is relying heavily on team Bowers-Moore to take them forward and create the class-leading technology that they have been working on since 2014.
If any company can come with extraordinary resources it's Apple, but they don't have the expertise in automobiles. Apple has had several rounds of talks with companies like Volkswagen, Hyundai, Kia, Nissan, and Toyota to name a few, but none of the major players wants to remain as a silent partner when the EV sector has just started opening up globally and everyone wants a substantial piece of this freshly baked pie. This is another major setback Apple has been trying to work out for many years.
With deals falling through with traditional automotive brands, the Korea Times recently reported that Apple might make an unconventional partnership with LG Electronics. Both the companies along with Magna International, a Canada-based automobile supplier, will focus on electric vehicle components. Apple is also in talks with Chinese battery supplier CATL – which also has Tesla as its client.
Related: 10 Questions We Want Answered About Apple's Mysterious "Titan" Car Project
What We Know About Project Titan
The dream started in 2014 and since then in incognito mode or at least that's what Apple thinks, the company has been hiring experts from the electric vehicle sector. In an interview in 2017, the CEO of Apple, Tim Cook, had stated that the firm is working on "the mother (of) all artificial intelligence (AI) projects", but there was no confirmation on whether it would be software available to automobile manufacturers like Apple CarPlay or the company will roll out its own vehicle. According to Reuters, Apple was planning to launch the product by 2024 but keeping the Covid pandemic in mind the deadline's expected to be pushed back. Analyst Ming-Chi Kuo, on the other hand, has said that the launch may be pushed back to 2028 or even later.
According to reports, Apple could use new battery technology called monocell that will offer a better range and keep costs in check. The report further states that Apple is looking beyond the traditional lithium-ion batteries to power its vehicle by exploring the possibility of lithium iron phosphate batteries. The Apple car is expected to be equipped with lidar sensors that will scan its surroundings and detect three-dimensional objects, pedestrians, cyclists from a distance.
As expected, Apple isn't the only company trying to achieve the Holy Grail of self-driven cars as it faces stiff competition from the traditional carmakers like BMW, Ford, GM, Jaguar, Nissan, Volkswagen, Google's parent company Alphabet and of course Tesla.
Here's Why Apple's Most Famous Designer Teamed Up With Ferrari Read NextShareTweetShareEmail Related TopicsAbout The AuthorArup Das(41 Articles Published)
With over 16 years of experience in the world of automobiles, I've worked on various platforms like newspapers, magazines, websites and videos. No prizes in guessing, I'm passionate about cars and bikes of course and football (soccer). Maybe some days are not in that order.
Tags:
does bmw i8 have autopilot