What Exactly Does Car Accident Liability Insurance Cover?
Liability insurance provides important protection -- but it's limited.
Check out The Ascent's best car insurances for 2021
---
In most places in the United States, drivers are required to buy car accident liability insurance. But what exactly is this kind of coverage and why are motorists mandated to purchase it?
Here's what drivers need to know about this particular type of auto insurance.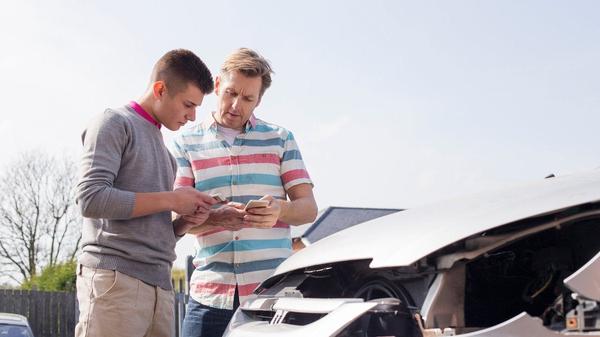 This is the protection that liability insurance puts into place
Car accident liability insurance generally provides a few primary types of protection:
The specific amount that the insurance will pay depends on the coverage limits a driver chooses when buying auto insurance.
For example, in some states, motorists are required to buy a minimum of $25,000 per person and $50,000 per accident in bodily injury liability and a minimum of $10,000 in property damage liability protection. If a driver got the minimum coverage required, the insurer would pay $25,000 per injured victim up to a maximum total of $50,000 for a single accident. And it would pay a maximum of $10,000 for the repair or replacement of property.
The minimums are generally a relatively low amount of coverage that can leave motorists without much protection in the event of a serious accident. Because the coverage limits can be exceeded very quickly, drivers should seriously consider buying more car accident liability insurance than the minimum amount their states require.
What does car accident liability insurance exclude?
Car accident liability insurance will pay when a policyholder harms others, but it does not pay anything if the covered driver damages his own vehicle, injures himself, or is hurt by someone without proper insurance.
If a motorist wants to be protected against losses to his own car after causing a crash, the driver will need to buy collision coverage. For protection against theft or other types of damage, such as hail damage or vandalism to a vehicle, the driver would need to buy comprehensive coverage. And for protection against losses caused by a driver without adequate insurance, the motorist would need to buy underinsured and/or uninsured motorist coverage.
While none of these optional coverages may be mandated by law, unlike car accident liability insurance, a driver who goes without them could be at risk of major financial loss if something goes wrong.
Drivers need to understand the limitations of car accident liability insurance and should make certain they carefully review all of their coverage options to get the full protections in place that they need when driving their cars.
Ensure you are selecting the right car insurance coverage
Auto insurance is something that most people don't think about very frequently. While there are several factors that drive people to look to change auto insurance carriers, it is important to educate yourself in order to ensure you select the right coverage for you. The right coverage means not paying for coverage you don't need and not foregoing coverage that would make sense for your personal situation. While price is a major factor, we also consider other factors such as customer service and the claims process when choosing what we think are the best auto insurance providers.
Tags:
who is liable in a self-driving car accident