StandardAero offering StableLight demo flights at Heli-Expo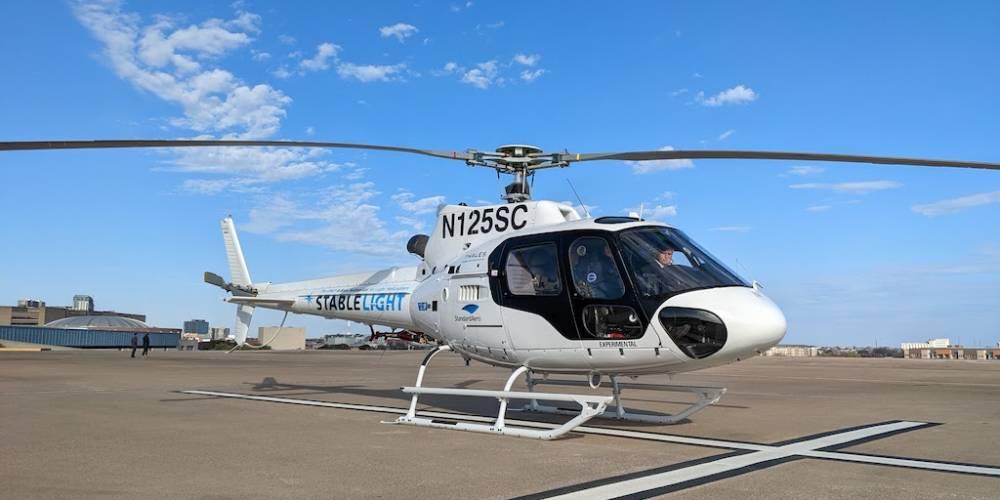 Estimated reading time3 minutes, 28 seconds.
StandardAero is unveiling the industry's first 4-axis autopilot available for retrofit on AS350 helicopters with demonstration flights at the 2022 HAI/Heli-Expo on March 8-10.The autopilot, developed in partnership with Thales and known as StableLight, is equipped in an AS350 test rotorcraft which will be located at the Dallas Kay Bailey Hutchinson Convention Center Vertiport and available for onsite customer demo flights during the exposition.
StableLight is currently in the process of certification. StandardAero anticipates that the StableLight Supplemental Type Certification (STC) will receive FAA certification this summer and shortly thereafter, the STC will also be approved by EASA and Transport Canada.
During the HAI/Heli-expo, StandardAero and Thales are inviting AS350/H125 helicopters operators and owners to fly and test StableLight for themselves.Any AS350/H125 helicopter operator attending HAI or with facilities in Western United States may request a demonstration flight at or after HAI as the helicopter returns to its home base in Vancouver, Canada.
"These flight demos will enable operators to feel the advantages of a true 4-axis autopilot.They will experience its hands-off capabilities and see how pilot workload is reduced while both mission efficiency and safety are significantly increased," said Christian Blagborne, Technical Sales Manager for StandardAero's Helicopters business unit.
Article Continues Below
Demo flights will require registration prior to HAI/Heli-Expo and have limited availability.Operators interested in booking a flight test may contact Christian Blagborne by email at christian.blagborne@StandardAero.com or by phone at +1-236-688.1934.
StandardAero's theme at the annual 2022 HAI/Heli-Expo event is "Growing to Serve You Better." Visit StandardAero at Booth 2417 at the Dallas Kay Bailey Hutchinson Convention Center during Heli-Expo from March 8-10.For more information, go to www.standardaero.com.
This press release was prepared and distributed by StandardAero.
Latest HeliTrader Listings
Sikorsky UH60 AContact seller for price
Year: 1983
Schweizer 300CUSD $ 493,000
Year: 2022
Bell 205AMake an offer
Year: 1972
Airbus AS355NUSD $ 795,000
Year: 2000
Leonardo A109SMake an offer
Year: 2009
Bell 412SPMake an offer
Year: 1988
Airbus AS350B2Contact seller for price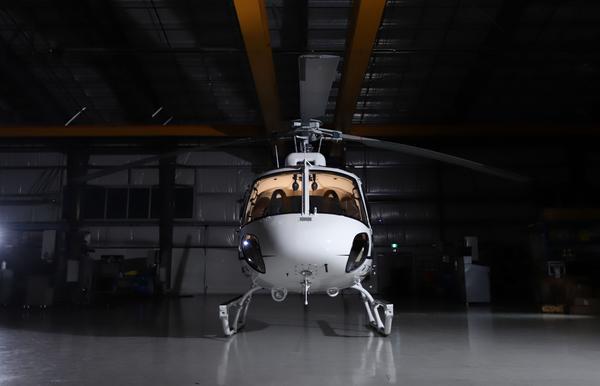 Year: 2007
Leonardo AW109EContact seller for price
Year: 2006
Airbus AS355NEUR € 890,000
Year: 2004
Leonardo AW109Contact seller for price
Year: 2019
All ListingsNews from the Web
Queens senator proposes legislation that would curb 'harmful and dangerous' noise pollution from helicopters
---
Norton to introduce bill requiring helicopters to fly at maximum permissible altitude in D.C. airspace
---
Investigation finds 'dynamic rollover' caused fatal helicopter crash in Nunavut
---
Veteran reunited with famous Bravo November helicopter as it prepares for display at RAF Cosford
---
The loss of her colleagues inspired a flight nurse to help make the industry safer
---
Ahead of fire season, ODF says a night flying helicopter would be a 'game changer'
---
Virtual wind tunnel to optimize helicopter blades on Mars
---
Little known billionaire behind Kenya's biggest chopper business
All Web News
Notice a spelling mistake or typo?
Click on the button below to send an email to our team and we will get to it as soon as possible.
Report an error or typo
Have a story idea you would like to suggest?
Click on the button below to send an email to our team and we will get to it as soon as possible.
Suggest a story
Leave a comment
Your email address will not be published. Required fields are marked *
Read Now
Follow Us
Subscribe to our newsletters
Subscribe
Our Sister Publications
Corporate Links
500 Trillium Dr., Unit 23, Kitchener, ON N2R 1E5 | Phone: 519-748-1591 | Toll-Free: 1-866-834-1114 | Fax: 519-748-2537Vertical and Vertical Valor are part of MHM Publishing Inc. © All Rights Reserved 2022 |Terms of Use|Privacy Policy
Tags:
do helicopters have autopilot