New EV partnership aims to provide more charge points for fleets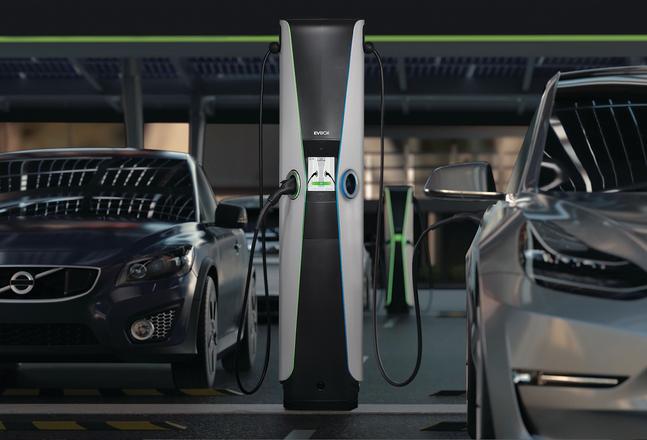 A new partnership set to bring more chargers for businesses across the UK has been agreed by two EV companies.
The agreement will see the two firms combine their services to install, manage and monetise company EV charge points
The agreement between software provider Monta and hardware manufacturer CTEK will see the firms combine their services to install, manage and monetise company EV charge points.
The result is a complete package of EV charging for UK businesses – from charge point installation and management to payment and customer support.
"Although the number of charge points have increased over the past few years, it simply isn't moving fast enough," said Alok Dubey, UK country manager at Monta. "We believe there's a real gap in the market for UK businesses to start offering EV chargers, which is why we've partnered with CTEK to provide a service that streamlines and manages the entire process."
The Government recently extended the Workplace Charging Scheme (WCS) throughout 2022 and expanded it to provide more support for small businesses, with up to £15,000 available per building towards the cost of installing charge points.
"Combining the software of Monta and hardware of CTEK means business owners get an end-to-end solution with minimal fuss. As everything is connected, it means we can see potential owners through the entire process – from installation to completion – to get them up and running as fast as possible," said Dubey.
The partnership will provide businesses with features such as smart queueing, reservation and load-balancing.
Furthermore, as the charge points are open protocol, any make or model of EV is able to use the chargers.
Cecilia Routledge, global director energy and facilities at CTEK, said: "To keep up with the pace of EV demand, we need to be able to provide chargers that can solve current challenges as well as prepare for the next generation of electric vehicles. Monta's intelligent charging features as well as its ability to embrace open charge points were important factors for us when deciding to team up, and we're ready to make it even easier for business owners to provide charging solutions of their own."
For more of the latest industry news, click here.
Tags:
how long does it take to charge a smart car