Get a "degree" in self-driving cars at Udacity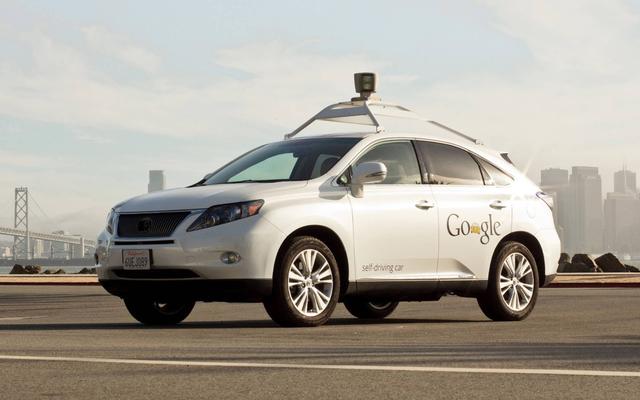 The rising demand for workers experienced in autonomous vehicle engineering has resulted in an unconventional training ground for new talent.
Online education startup Udacity launched a self-driving car engineer "Nanodegree" program on Oct. 27. The nine-month, $2,400 online course is aimed at equipping computer science and engineering workers with the necessary skills to develop autonomous vehicles.
Fourteen automakers and technology companies, including BMW, Mercedes-Benz, Nvidia and Elektrobit, have partnered with Udacity to help shape the curriculum and gain early access to graduates of the program.
"There's a lot of hype and fight over talent," said Manuela Papadopol, director of business development at Elektrobit, which has been recruiting primarily at universities in Germany.
There were more than 1,000 job listings related to autonomous vehicles posted on hiring database website Indeed.com last week, according to an analysis by Indeed Hiring Lab, the website's research arm. Some postings included multiple jobs, so the number could be even higher, Indeed said. Boston Consulting Group estimates that self-driving technology will be a $42 billion industry and create 100,000 jobs by 2025.
Related StoryUber's autonomous truck just delivered a shipment of beer by itself
11,000 applications
Sebastian Thrun, who formerly headed Google's self-driving car project, founded Udacity in 2012 and continued his work there after leaving Google in 2014. The Nanodegree program has proved popular. Udacity received 11,000 applications for its first class of 500 students.
Josh Hartung, CEO of PolySync, a self-driving systems company that is also a hiring partner with Udacity, called Thrun's autonomous vehicle program "a gift" to companies in need of talent.
"There's a gap between entry-level robotics education and what it really takes to build a self-driving car," Hartung said. "The ability to get that done in a year or less as opposed to four years is tremendous acceleration."
Fast pace
Thus far, the condensed format of Udacity's curriculum hasn't been a concern for automakers.
"This is normal in Silicon Valley," said Grant Mahler, senior advanced technology engineer at the BMW Group Technology Office. "This quick pace is very much expected of students and employees here."
The online program is led by five autonomous vehicle experts, including Thrun, and requires about 10 hours of work each week on instructor-led forums and projects. Applicants are required to have experience in programming and a background in mathematics.
"Engagement is higher in online programs; people are actually interested and want to put time into learning," said Oscar Argueta, an engineer at Factory Automation Systems in Atlanta who has enrolled in the Nanodegree program's November cohort. "The content is really good and more consistent, compared with traditional schools where you have professors of varying quality."
Argueta received his bachelor's degree in mechanical engineering from the Georgia Institute of Technology with a minor in computer science. After working for a year in industrial automation, he decided he wanted to work more with machine learning and found that the Udacity self-driving curriculum fit his interests. Though Argueta will continue working his engineering job while enrolled in the Nanodegree program, he hopes to land a position at an automaker or technology company after graduating.
"You don't usually find an opportunity like this lying around on the Internet," Argueta said.
"Mini-degree trains self-driving car engineers" was originally published at Automotive News on 10/31/16.
This content is created and maintained by a third party, and imported onto this page to help users provide their email addresses. You may be able to find more information about this and similar content at piano.io
Tags:
is udacity self driving car nanodegree worth it