Drivers are using "cheat" systems with Tesla's Autopilot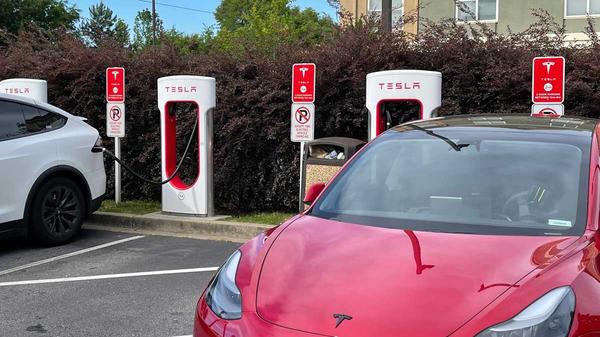 Amid the controversy and an investigation into the circumstance of a cras of a Tesla Model S in which two Texas men were killed in April, an example of how a small minority of Tesla owners are cheating the Autopilot system has come to light.
Autopilot is an advanced driver-assist suite that includes adaptive cruise control with the ability to recognise speed limit signs and adjust automatically, and automatic lane-keeping and steering within one lane.
Tesla notes clearly on its website that both Autopilot and its autonomous self-driving add-on, Full-Self Driving (FSD) which is still under beta testing, must both be used by a fully attentive driver.
"Autopilot and Full Self-Driving Capability are intended for use with a fully attentive driver, who has their hands on the wheel and is prepared to take over at any moment," says Tesla on its website.
Police who attended the scene of the accident say nobody was driving at the time of the Texas crash, and CNN reports that Tesla is assisting authorities with the investigation after it came to light that although auto-steering was not active at the time of the crash, other features may have been.
Whatever the outcome of the Texas investigation, a new image has been shared on Twitter that echoes findings by Consumer Reports that Tesla's Autopilot can be tricked into driving without a person in the driver's seat.
While Tesla uses a steering wheel test to ensure that a driver is attentive when using Autopilot feature, it appears some drivers are weighting the wheel so that they do not have to slightly turn the wheel every minute or so.
"Notice the autopilot cheat system the red 3 has next to us!" said a Tesla owner on Twitter, sharing the photo below. The photo shows a wrist weight on the steering wheel of the red car that could possibly be used to emulate the weight of a driver's hand on a steering wheel.
No video this weekend as we do a vlog free family trip. Notice the autopilot cheat system the red 3 has next to us! 🤦‍♀️ pic.twitter.com/hwT5qJGTHi
— It's Kim Java (@ItsKimJava) April 30, 2021
And it would seem that this is not a one-off example of cheating Autopilot, as other Tesla owners took to Twitter in response to the tweet.
"WTH (what the hell) is wrong with people? Just keep your hand on or nudge it every 20 seconds!" said one Tweep.
But another, named @Prowler, replied, "Because i dont like the nagging." and then likened the use of an Autopilot cheat to going over the speed limit.
"Been using one for a few years now!" said another Tweep named Brandon Meeks.
Others on the post were quick to condemn such actions, calling people who cheat the Autopilot system superlatives such as morons, or as sad and pathetic.
One Tweep captured the sentiment in one fell swoop: "Stupid, irresponsible, and dangerous," they said. We agree.
Bridie Schmidt
Bridie Schmidt is associate editor for The Driven, sister site of Renew Economy. She has been writing about electric vehicles since 2018, and has a keen interest in the role that zero-emissions transport has to play in sustainability. She has participated in podcasts such as Download This Show with Marc Fennell and Shirtloads of Science with Karl Kruszelnicki and is co-organiser of the Northern Rivers Electric Vehicle Forum. Bridie also owns a Tesla Model 3 and has it available for hire on evee.com.au.
Tags:
how to trick tesla autopilot