Budgeting for Electronics
While sailing is rarely described as a lifestyle for the frugal, a good sailboat will last for decades, provided, of course, that it receives proper maintenance and timely gear upgrades. The engine, sails, sheets and standing rigging are important components if you want to untie the dock lines, but contemporary electronics can also be mission-critical. Fortunately, intense competition among the Big Four in marine components — B&G, Furuno, Garmin and Raymarine — has brought prices down, while innovative designers keep finding ways to pack ever more bells and whistles into every circuit board.
So what's it going to cost you to bring your 20-year-old boat into the 21st century? Well, it all depends on how much is enough when it comes to navigation, seamanship and communications. To give you an idea of how loud a bang you're going to get for your buck, we asked manufacturers what you could get within three different budgets — $5,000, $15,000 and unlimited — to refit a hypothetical 45-foot fiberglass sloop that has an NMEA 2000 data backbone to carry input from the engine, tanks and other sensors, and ample house batteries. Because installation costs can ­represent a significant percentage of hardware costs (see "Hire a Pro?" opposite), these scenarios presuppose that owners who are shopping in the first two categories will be self-­installing some or all of their devices, while the sky's-the-limit ­customers will have pros at their disposal.
"Today's market is different than in days past," says Dave Dunn, Garmin's senior manager of marine sales and marketing. "You can almost get a whole new navigation system for $5,000." To realize great value, however, Dunn recommends that owners carefully assess their electronics inventory, as new electronics are not always compatible with older equipment. For example, in the early 2000s, radars were typically analog and relied on dedicated displays, whereas today's multifunction displays can overlay radar imagery atop vector cartography or satellite imagery. Because of this, Matt Fries, B&G's business acquisition manager, suggests that any upgrade should start with a new chart plotter. "It's where you get the most bang and instant advancements," he notes. And which MFD is the right one will depend on what other components you want to add to the system.
Advertisement
"The MFD is tied to the 'do-you-want-radar' conversation," says Fries. Because of this, manufacturers offer incentivized combination packages, making it possible for users to upgrade to digital radars and contemporary MFDs — which, purchased individually, might have consumed the sea lion's share of a $5,000 budget a few years ago. B&G, for example, packages its 7-inch Zeus2 MFD and broadband 3G radar for $1,999, leaving plenty of wiggle room for other purchases.
Aside from radar overlays and touchscreen interfaces, another big display-screen advancement is the addition of Wi-Fi capabilities, allowing owners to use a networked smartphone or tablet as a screen repeater rather than purchasing a second MFD. (Tip of the day: Use a waterproof case.)
"Do you put an MFD at the helm and one at the nav station?" asks Fries. Probably not. He says an iPad with the appropriate apps will work just fine down below, eliminating the need for a second, costlier plotter.
Advertisement
When selecting a display, it's important to understand that the size of the screen will dictate how much budget remains. For example, $5,000 would buy either a 7-inch Garmin GPSMap 7607 chart plotter, a Garmin GMR 18 HD+ radome radar system and a gWind wireless transducer bundle, or a 12-inch Garmin GPSMap 7612 display and the Garmin GMR 18 xHD radar system. Jumping brands, this same money could buy B&G's aforementioned 7-inch Zeus2 display and radar, as well as B&G's NAIS 400 AIS Class B unit, a 508 wind sensor, and a Triton distance, speed and temperature transducer. "You'd be limited with your displays," says Fries, "but you would have all of your instrumentation."
For those looking for a good basic system, Raymarine and Furuno can also get you up and running within this budget. For example, Furuno advertising and communications manager Jeff Kauzlaric suggests a package that includes Furuno's 7-inch GP1870F color LCD chart plotter. This display uses a hard-key user interface and supports C-Map 4-D cartography kits. You could pair it with a DRS4W 1st Watch wireless radar, which sends radar imagery via Wi-Fi to networked iOS devices (up to two iPads or iPhones) and provides a range of up to 24 nautical miles. Also within the budget is an F1-70 wind-sensor system, which includes an anemometer and a dedicated display.
Working with the same $5,000, Raymarine customers can put together a quite workable system as well. Jim McGowan, Americas marketing manager for FLIR (the parent company of Raymarine), suggests a kit featuring the 7-inch eS78 MFD; an i50/i60 transducer bundle that includes a depth, speed and temperature transducer and an anemometer; a CPT-100DVS down-­looking sonar transducer (great for anglers or for cruisers looking for good holding grounds); and Raymarine's Quantum wireless chirp radar, which offers solid-state performance and wireless ease of use. McGowan also recommends including a Ray 52 compact VHF radio, which features an internal GPS and DSC capabilities, ensuring good ship-to-ship and ship-to-shore communications.
Advertisement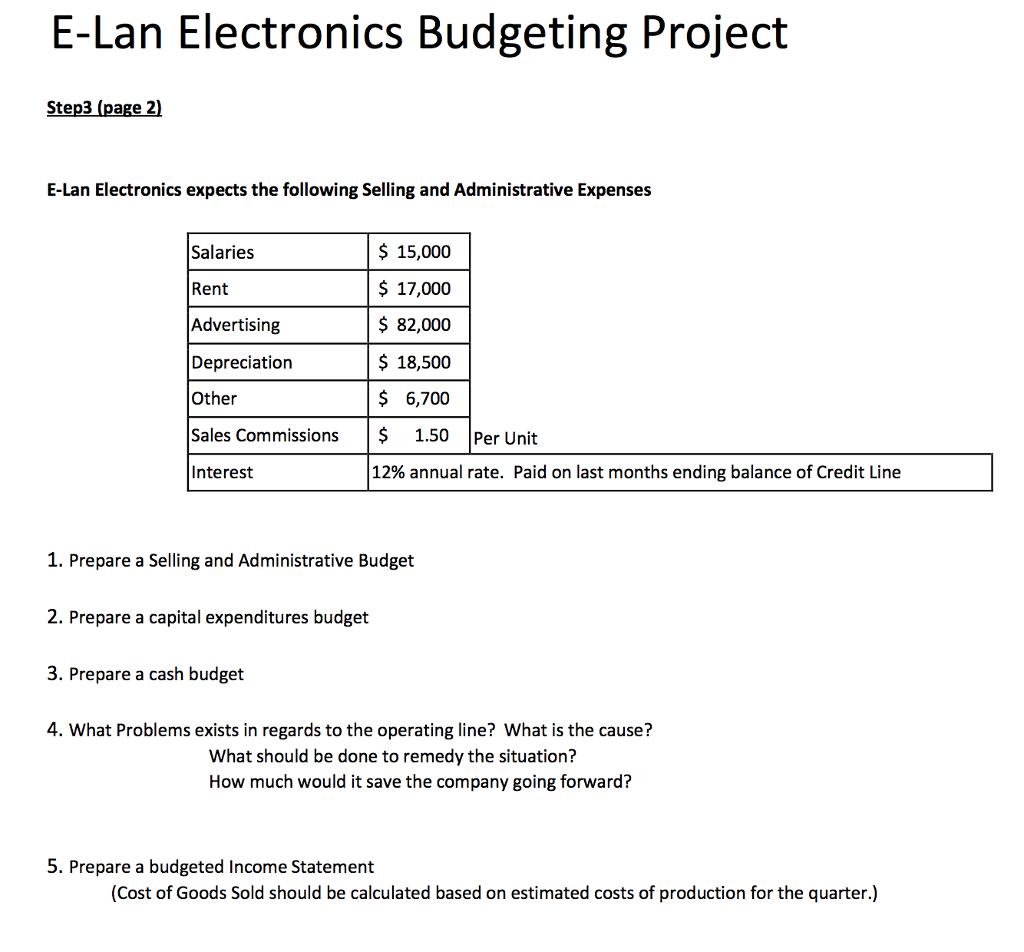 A final word for those planning to purchase and install gear themselves: While NMEA 2000 protocols allow some third-party instrumentation to be networked, users are wise to buy their plotter, radar and sounder transducer from the same manufacturer, since these instruments typically use Ethernet connections and proprietary processing. In other words, to get the most out of each component, you'll want to use gear that was made to work together.
If all the electronics on your imaginary 45-footer are dated, or if you want to aim higher in terms of your vessel's operational capabilities and aesthetics, odds are good that you will need a bigger budget. Fries notes that $15,000 "pretty much buys you everything new, but it doesn't include satellite communications." Nor does it include much of an installation budget. What it does buy you, though, is a dual-display setup, with one full-function chart-plotter screen at the helm and another belowdecks at the nav station. (Again, the bigger you go on each display screen, the less money you'll have left for other bells and whistles.)
Other refit items within this comfortable budget could include a digital radar; a distance, speed and temperature transducer; a new fixed-mount digital selective calling-enabled VHF fixed-mount radio and a few handhelds; full wind instrumentation; several dedicated regular-format instrument displays; an AIS receiver; and, if the autopilot's drive system is still in proper working order, a new autopilot computer and solid-state electronic compass. For example, B&G's new Precision 9 compass, at $645, offers far greater updating speeds and heading accuracy than the old-school fluxgate compasses that used to pair with the pilot. Some auto­pilots, including Garmin's GHP Reactor and Raymarine's Evolution systems, come bundled with dedicated electronic heading-­reference sensors.
Advertisement
Gear like bottom ­sounders and sonar is typically found aboard powerboats, but some recent advances in forward-­looking sonar technology lend themselves to cruisers, especially those who enjoy flirting with skinny-water passages or dropping the hook in waters with questionable swing room. Currently B&G and Garmin are the only Big Four manufacturers that offer this "see-ahead" technology. As long as you understand the range and boat-speed limitations of the equipment, sounders are far less expensive than an emergency keel job (or worse). Finally, if funds remain in your project kitty, a handheld thermal-­imaging camera, such as one from FLIR's line of Ocean Scout handhelds — including the new and affordable Ocean Scout TK ($600) — could be a wise addition. Not only will a thermal camera help your night vision, but in a man-overboard situation, the thermal image can also help you find ­missing crew.
When budgets are unlimited, there's little reason for frugality, especially given today's high-end offerings. "Customers want the latest displays," says Garmin's Dunn. "Flat screens are available from all the manufacturers, but it's the stuff inside that makes them special."
What would a pro buy if price were not part of the equation? Within Garmin's product line, Dunn recommends the GPSMap 8600- and 7600-series displays, which range in price from about $1,500 to $12,000 each, and the company's GHP Reactor autopilot, which sells for $1,100 to $4,100, depending on the model you need. He'd also recommend large-format instrument displays ($900 to $1,500); DSC-enabled handheld and fixed-mount VHF radios; a distance, speed and temperature transducer; Garmin's gWind Wireless 2 transducer ($700); and an AIS transceiver. Garmin Quatix 3 watches ($600 apiece) and Nautix In-View displays ($400 each) provide the crew and skipper with access to data anywhere on the boat. And just to make sure you take it all in, don't forget a couple of handheld and fixed-mount cameras.
At the top tier of the B&G line is the state-of-the-art H5000 instrument and autopilot system, which has helped win grand-prix regattas. This technical sophistication isn't just for racers, however. "Bluewater cruisers will sometimes add an H5000 system if they sail the boat hard or if they want a more advanced autopilot," says Fries. "H5000 has linear inputs, so you could put a measuring device on a lifting keel and see how high it is. Also, if the boat has a Leisure Furl system, you could get a boom vang with a potentio­meter, which gives you your boom height, so you know when it's safe to furl the sail." While the H5000 system isn't cheap (it starts at $2,500), it provides a ton of information and computational horsepower and comes loaded with sailing-­specific features including B&G's proprietary sailing algorithms, a performance wind filter (which uses a modular $1,000 H5000 3-D motion sensor to remove the vessel's motion from the wind data), and dedicated steering modes. An owner will still want one or more B&G displays, such as a Vulcan or newly introduced Zeus3, for navigating, of course.
Garmin and Furuno turned heads in early 2016 when they released Doppler-enabled radar systems, which delineate moving objects and stationary ones. Furuno's DRS4D-NXT radar ($2,600) and Garmin's 18-inch and 24-inch Fantom radars ($2,000 and $2,800, respectively) were the only Doppler-enabled, radome-­enclosed radars that were available as this story was written; however, Raymarine has indicated that an eventual software update could give its solid-state Quantum radars (which sell for right around $1,600) Doppler capabilities as well.
When budgets (and power supplies) are inconsequential, additional electronics can always increase fun and safety quotients. For example, a ­satellite-communications system, such as a dome from KVH or Intellian (or other manufacturers), allows you to download the latest weather GRIB files — enabling laptop-­based weather routing using dedicated software such as Adrena or TimeZero. Thermal-­imaging cameras, such as those offered by FLIR and Iris Innovations, and AIS-enabled search-and-rescue transponders can also be deemed mission-critical on dark, ­wave-tossed nights.
For the record: Both Dunn and Fries recommend that owners have this enviable equipment professionally installed so they can enjoy the best warranties and service. After all, it's only money.
David Schmidt is CW's ­electronics editor.
Tags:
how to install raymarine autopilot