10 Top Pros Share Their Marine Electronics Secrets
Marine electronics come with some amazing bells and whistles, but the sheer number of fantastic features can amplify angler angst when choosing what to buy. The choices include:
So how do offshore and inshore anglers decide the most important features for their needs and find out which units provide those combinations? To help with that decision-making, we asked 10 pro captains (tournament and charter) who work with five major electronics manufacturers to tell us what functions they use most for fishing.
By working with these ­companies, these captains can test the most up-to-date equipment in real-world conditions. Their answers — and the units they currently use — are given here (listed alphabetically by manufacturer and last name).
Advertisement
Furuno
Capt. George Mitchell,Yamaha/Furuno Tournament Pro — Jupiter, Florida
Boat/Engine: Yellowfin 36, triple Yamaha F300s (with Helm Master)
Electronics: Two 15-inch TZtouch2, DRS4D-NXT solid-state Doppler radar, DFF1-UHD TruEcho CHIRP fish finder, B265LH CHIRP transducer, NavPilot 711C/OB autopilot with Helm Master interface, FA30 AIS receiver, BBWX3 Sirius satellite weather, FI-70 ­instrument/data repeater, GP330B external GPS antenna, MCU002 remote for TZT2
Advertisement
"Springtime finds me fishing both the east coast of Florida and the Gulf of Mexico. In Florida, I'm in close to the reef, in search of my top three: sails, dolphin and cobia. Here's where water temperature matters a lot, not just for target species but also baitfish. My TZT2s' ability to depict water temp on my track is powerful. My first drift gives me real data to work with. Now I can use my autopilot to guide my vessel over red [warm] zones.
When it comes to the Northeast coast, say the New England area, I really rely on current cartography. I need the latest update on shifting sandbars and marker buoys. Furuno makes it super easy to update your system, but ActiveCaptain is also a great tool that I use on my MFDs. ActiveCaptain gives me crowdsourced information that enhances charts with real-time ­information submitted by other users. I can get info like obstructions, anchorages and marina information with gas prices.
When we get over to the Gulf, that's where stuff like the AIS and radar come into play, especially because I can display it all on one unit. Now picture this, I'm headed out South Pass in search of yellowfin tuna; I've heard they are on the shrimp boats in the East Delta. I have my port screen set up on full-page plotter, with my radar overlay on. I can reach out about 8 to 10 miles with my NXT radome and see a shrimp boat. But is it really a shrimp boat? Simple. When you overlay the radar, you're able to determine if the target is a boat, buoy or small rig. An AIS receiver tells you if it's commercial, its length and other valuable data. I like to get a target's true speed; anything under 2 to 3 knots is usually a shrimp boat."
Advertisement
Capt. Greg Shute,iFishMD.com — Annapolis, Maryland
Boat/Engine: Judge Yachts 27 Chesapeake, Honda BF225
Electronics: 12-inch TZtouch2, GP1870F (second GPS/fish finder), 525STID-PWD transducer (Airmar P66), DRS4D UHD digital radar, GP330B external GPS antenna, PG700 heading sensor
Advertisement
"The TZT2 sounder offers the ability to view dual frequencies at once, allowing me to gather vital information at one glance. The narrow-cone, high-frequency signal is excellent for finding fish tight to the bottom, with the aid of the white-line feature, and for picking up other vital information, such as halocline or thermoclines.
The wide cone of the low-frequency signal is excellent for deciphering game from bait on suspended fish and covering a wider area under the boat. Older analog sounders generally had too much screen noise in the shallower waters to be all that useful for inshore or nearshore fishing. The Furuno digital signal processing really allows me to take full advantage of the 45-degree cone at 50 kHz of my Airmar P66 transducer.
The TZT2 screen is lightning-fast when you're panning charts. Waypoints or event points, such as marking where we hooked up on fish in order to track the movement of schools, are very simple to plot. I also love the depth-shading feature that helps me when I'm trolling or looking for fish on a particular depth line.
The Furuno UHD radar does not miss navigation hazards. I can quickly pan in and out or even view two different ranges at once. This is important as I have to worry about fast-moving commercial ship traffic coming in and out of the [Chesapeake] Bay. The use of true echo trails helps in seeing the direction toward which other vessels are moving.
I should mention that while it is something I do not currently have, I'm very hopeful to add a Furuno 711C autopilot with sabiki mode. I drift live bait around structure like the bay bridge or wrecks on the bottom, and to just have to operate the throttle and clutch without having to worry about steering would be a huge help."
Garmin
Capt. Ryan Farner,Garmin Tournament Pro — St. Petersburg, Florida
Boats/Engines: Skeeter SX240, Yamaha F300; Yellowfin 42 CE, triple Yamaha F350s
Electronics (Skeeter): GPSMAP 7612xsv MFD, GT51 transducer
Electronics (Yellowfin): Two GPSMAP 8624s, one GPSMAP 7612xsv, Reactor autopilot with SmartPump, Fantom 6 radar, GT51 transducer, GSD 26 chirp sonar module, GXM 52 Sirius/XM receiver
"On the GPSMAP 7612xsv, I love the chirp ClearVü and chirp SideVü scanning sonar when looking for new wrecks in Tampa Bay. It's key to finding the pods of tarpon during the summer season. I also love how easy it is to toggle between screens while using the combo ­function — running multiple screens changes the game when you're searching for that spot to fish.
We also spend a ton of time offshore along the continental shelf in the Gulf of Mexico, so having good sea-surface-temperature information along with the incredible chirp function, we're able to find where the temp breaks are, which is where the fish will be.
Sea-surface-temperature overlay, along with weather, is very important to us since we have to travel over 100 miles out into the Gulf, where the shelf drops off. The bird-mode function on the radar has been a huge help. It takes the hard work of adjusting the machine to find the small tuna birds down to no time at all.
The low chirp setting, along with having the ability to pause and save a spot of bait, has paid off big time for us when fishing 800 to 8,000 feet. Being able to interface all of our Garmin Virb XE cameras on our units is also very important since we capture all of our billfish releases."
Capt. Steven Lamp,Dream Catcher Charters —Key West, Florida
Boats/Engines: Yellowfin 24 Carbon Elite, Mercury 400R; Yellowfin 36, triple Mercury Verado 350s
Electronics: GPSMAP 7612xsv and GPSMAP 7616xsv MFDs, GSD 26 chirp sonar module, GXM 53 Sirius/XM receiver, GMR 624 xHD2 radar (4-foot open array), GHS 10 wired handset, VHF 200 with AIS, GHP 20 autopilot
"The GPSMAP 7612's screen resolution makes it very sunlight-readable, and it has amazing clarity. It's also super fast on correction. I am amazed at how well these units follow me at any speed.[Built-in] SideVü is very easy to work with for tarpon fishing. I fish in many little channels that are about 9 feet deep. I can look way over into the channel with extreme clarity to see the tarpon without having to run them over with my boat. This keeps the fish settled and makes them an easy target for my anglers.
The GSD 26 is the most you can get out of a bottom machine. It's an add-on black box that is not needed when using the 76xx series chart plotters unless you want more power. Who doesn't want more power?
I use the GSD 26 on my Yellowfin 36 to reach the depths with a variable frequency to get much better target definition. With the killer screen resolution of the 7616, I can really zero in on fish in deep water. I always recommend this as a great choice for anglers wanting to fish in water deeper than 150 feet; it's a must-have for swordfishing, where we're looking for great targeting in 700 to 2,000 feet of water."
Humminbird
Capt. Mike Holliday, Fish Tales Guide Service —Stuart, Florida
Boat/Engine: Pathfinder 2300 HPS, Yamaha 250 SHO
Electronics: Solix 12 SI, Minn Kota Riptide Ulterra i-Pilot Link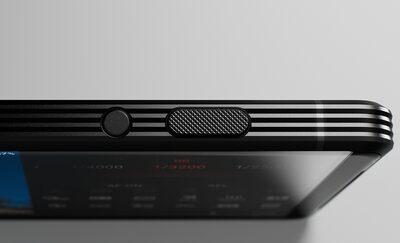 "Side-imaging is the biggest advantage to come along in years. If I'm fishing for tripletail around channel markers, I can drive a circle around the marker while scanning the side-imaging for fish. The same goes for sitting on a wreck. I can anchor up and watch the side-imaging for fish that are swimming by and then cast right to them. If I'm catching bait and the school goes down, I can just spin the boat while watching the side-imaging and see exactly where the school is.
I also really like mapping features on my electronics, particularly since I fish the same areas regularly and use the Autochart Live feature to create a current map of those areas. I can then mark the productive spots and use the i-Pilot Link to connect to my trolling motor and follow depth contours or position the boat in the exact spot to make the perfect cast every time.
Aerial views on my maps also play a big role in my fishing. I can look for submerged sandbars and spoil banks that hold fish like trout and pompano, then move the cursor there and program the exact location so I can run to it any time.
Another big deal for me is the ability to have multiple screens displayed, and to customize those screens. I'll have a screen showing my downward chirp, Mega side-imaging, Autochart map and Mega down-imaging all at the same time, but with the swipe of my fingers I can get to one screen quickly and get a better view of something I might spot. I know where I am and what's below me and to either side, as well as the temperature and depth at all times.
Downward chirp I use most when catching bait or fishing wrecks or reefs to define which species I'm looking at. I can tell you if a Spanish mackerel in the school under my boat is 1 pound or 6 pounds just by the way they are defined on the image. I can tell you if I'm marking minnows or juvenile sardines instead of the larger ones I want for bait."
Capt. Phillip Wilds, Anchored Charters Guide Service —Panama City, Florida
Boat/Engine: Barker 26 Open, Mercury Verado 350
Electronics: Two Solix 12 SIs, Helix 10 SI, Minn Kota Riptide Ulterra i-Pilot Link, CHIRP Radar
On my Barker, I have room for two of the new 12-inch Humminbird Solix units (which can be networked with radar) flush-mounted in the console. This is groundbreaking for inshore fishermen. In the past, radar would only be considered for larger offshore boats.
On the Barker, I'm going to really appreciate the radar on my new Solix when fishing offshore, for spotting birds and tracking weather. But I will also get a lot of use inshore for navigating on foggy mornings while bay fishing. The use of radar now brings a new level of safety for smaller bay boats for this reason.
Side-imaging and down-imaging are a must for inshore and offshore anglers. The ability to target specific species of fish and see them as they relate to structures and the habitat around them is an absolute must.
I have had great success in the past with Humminbird's side-imaging and down-imaging on Onix units, so it's very exciting for me to see such great improvements in technology like Mega Imaging come to the new units.
The features I use most frequently are the chart plotter, i-Pilot Link and down-image. These are all features that I don't want to leave the dock without.
Raymarine
Capt. Jamie Hough, Flat Spot Charters —Charleston, South Carolina
Boat/Engine: Sterling 220XS, Yamaha 250 SHO
Electronics: a98 MFD with chirp DownVision, CP200 chirp SideVision
The side-imaging comes in handy when looking for redfish under docks and around jetties and other rock structures. The down-imaging is priceless when it comes to finding large schools of large trout, especially when the water temps start dropping in November and December. Without my sonar, there's no way I could hammer 2- to 6-pound trout all winter long.
When I'm tournament fishing all over the Gulf Coast for redfish, the mapping feature is key. I couldn't fish competitively without it. With the a98 and a Standard Mapping chip (high-resolution photo charts for backcountry fishing), I have access to the best maps available. The processor in my unit allows these extremely detailed maps to load quickly and smoothly. At 65 mph, I don't have time to wait on my GPS to catch up when zooming in and out, and with the a98, I don't have to.
Pair the awesome mapping and sounder features with the ability to read my engine output and control my stereo, and these units are unbeatable.
Capt. Terry Nugent, Riptide Charters —Cape Cod, Massachusetts
Boat/Engine: Contender 35T, twin Mercury 350 Verados
Electronics: e165 and e95 MFDs, CP570 chirp sonar, 12 kW 4-foot Super HD Color open-array radar, Evolution autopilot
What I'm targeting and how we plan to fish for the target determine which features are most important on any given day.
Since we primarily target surface-feeding fish, my 12 kW Raymarine Super HD Color radar is usually my primary focus. It allows me to find active birds over fish at extreme distances. I can use the radar to determine distance to the birds and density of the flock — so I can compare multiple flocks and see which one has the most action underneath.
Once we find the birds and fish, I typically focus on my Raymarine color chart plotter with Navionics Platinum+ charts. With the plotter's track function activated and by dropping waypoints at each feeding location, I can quickly put together a pattern of how the fish are moving and anticipate their future movement.
On days when we are offshore trolling and bird life is not abundant, I rely primarily on my chart plotter for the reasons listed above, and also on my Raymarine CP570 chirp sonar. The chirp sonar, combined with the R599 transducer, allows me to see bait and fish below the boat, even at relatively high trolling speeds. When I see something interesting or get a strike, I'll drop waypoints to build a pattern.
Simrad
Adam LaRosa,Team Canyon Runner —Point Pleasant, New Jersey
Boat/Engine: 60 Ritchie Howell Custom Carolina, twin Cat C18As
Electronics: Two 19-inch NSO evo2s, 12-inch NSS evo2, 10 kW HD Digital open-array radar, WM-3 weather, BSM-3 chirp sounder module, AP24 autopilot
Without question, one of Team Canyon Runner's most valuable tools is the implementation of Sirius sea-surface-temperature overlays on our plotters. With the WM-3 module paired to our evo2s, we can scale temperature. For example, we can manipulate the SST data with a range from, say, 68 to 85 degrees. That allows the chart to recalibrate the new 68-degree water temp as blue in color and the 82-degree water temp as red. Seeing a hard, defining break is irreplaceable. It has steered our boats to the fish countless times.
Another excellent feature is sonar TrackBack. TrackBack allows my captains a virtual hard drive of recorded sonar logs in the MFD memory, and at any given time, they can scroll back and pinpoint a bait pod or a recent fish mark that has passed on the screen and get detailed intel on how far back and at what heading to steer to return.
Lastly, the advancements in chirp technology are proving themselves greatly on the fishing grounds. We own two charter boats with captains that put over 3,200 hours a year on the water. We're literally seeing baitballs and marking individual fish as a common occurrence now. In the past, with traditional 50/200 technology, there was more of a blending and nowhere near the clarity and separation of targets.
Capt. Andrew Pereira,Stoked on Fishing (TV) —Huntington Beach, California
Boats/Engines: 75 Johnson Yacht Fisher, Caterpillar (2,800 hp total); Everglades 355 T, triple Suzuki 300s; Wellcraft 195 CC, 150 Suzuki
Electronics: Two 12-inch NSS evo2s, three 16-inch NSS evo2s, Halo 4 radar, StructureScan transducer, B150M xdcr chirp transducer, RS 35 VHF Radio with AIS, weather module, WiFi-1 module, AC42 autopilot, IS35 (instrument/wind)
On a large boat, our biggest expense is fuel. We try to keep the fuel cost as low as possible by traveling at a slower speed. Most people might think because we go slower, we have less time to fish. But this is not true.
Our advantage is ­information from our electronics. During our fishing, we wait for the pelagics, such as tuna, dorado, yellowtail and marlin, to show up. These fish range between 10 to 100 miles offshore, so making the right decision to head to a fishing area is key.
The first thing I do is check my chart plotter with the weather overlay showing me sea-surface temperatures. On the NSS evo2s, I find the right surface temps for the fish I'm targeting. It also gives me the wind speed and swell heights.
The next feature that's very important is the VHF radio with AIS. I can see where the commercial fishing boats are located. These boats are out every day, and they're able to follow the fish as they move to different areas.
Once we start fishing, I set my Halo radar on bird mode. In addition to birds, I can locate large schools of porpoises, which are often accompanied by tuna, on the water. Once I'm in the right zone, I use my chirp transducer to locate schools of fish below the surface.
Once we get a jig strike or locate a school, I mark it on my chart so I can go back to that area as the boat drifts off. This can also be done by following the track on the plotter.
Another great feature to have is the wind-instrument display. When I stop on a kelp paddy, I'm able to approach it from the right direction so the wind does not blow the boat over the paddy.
Tags:
how to install raymarine autopilot