The Definitive Guide to 3D Printing: Changing the manufacturing status quo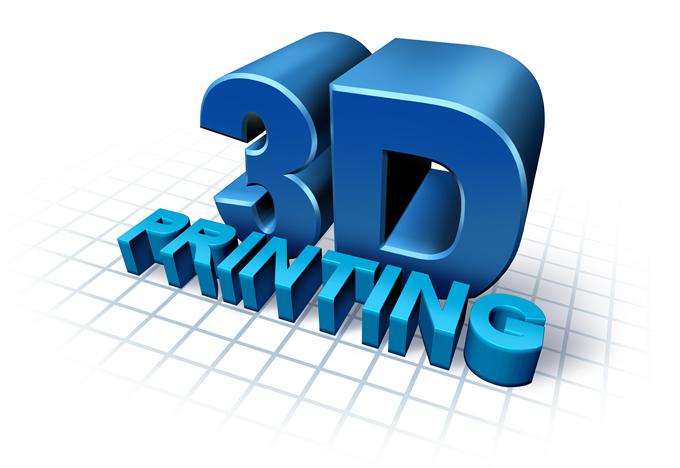 Now the flexibility and speed of the latest 3D printers is proving just as invaluable to manufacturing firms as they emerge from the pandemic.
"Years of outsourcing, Covid-related travel restrictions and staffing problems have left many manufacturers with severely disrupted global supply chains," says Claire Barker, general manager North & East EMEA at Stratasys. "As a result, firms are increasingly onshoring production to secure their supply chains and using additive manufacturing (AM) machines to fill gaps in stock inventories. 3D printers are a flexible, reliable and on-demand way to produce some of the key parts essential to them.
"We are seeing aerospace, defence, rail and healthcare companies all begin moving to 'digital inventories'. Instead of a warehouse full of parts or having to wait on delivery from the other side of the world, we are seeing digital inventories that store the CAD data on the cloud. The files are ready to be sent to a 3D printer – so you can produce the part needed, in the quantity needed, when you need them."
Mature technologies
Major advances in 3D printing technology and materials are enabling the production of end-user parts at high volumes – part of a trend many in the sector are calling 'Additive 2.0'.
This year Stratasys introduced the largest expansion ever to its product range with four new 3D printers that each use a different printing technology.
"When combined with the company's existing PolyJet and FDM range of 3D printers, Stratasys is the only 3D printing manufacturer that offers the full end-to-end application capability," says Barker. "We can have detailed multi-material prints for concept modelling or to evaluate the colour, material and finishing of how a product will look, through to producing the tooling needed to make that part, and we can now even make the end-use part in production volumes."
High-volume manufacturing
The H350 uses a proprietary Selective Absorption Fusion (SAF) technology powered by UK-based Xaar 3D, to enable the high level of production throughput necessary to 3D print thousands of parts competitively and reliably.
SAF technology is the brainchild of Professor Neil Hopkinson, who developed the powder-bed fusion process that uses an infrared-absorbing fluid to help fuse the polymer powder. Crucially, it can also produce parts in the tens of thousands at a rate competitive with traditional subtractive technologies thanks to a technique called nesting. Nesting allows parts to be tightly packed together within the entire volume of the build chamber, maximising the utilisation of the space available.
The H350 can produce parts in Nylon 11, with more materials to be announced soon.
Origin One
Another advanced proprietary technology, P3 (programmable photopolymerisation), underpins the Stratasys Origin One printer. The 3D printer can produce end-use parts in a range of open, certified third-party materials with industry-leading accuracy, detail, finish, repeatability, and time to part.
P3 uses digital light to cure the plastic in an extremely precise way. One of the features of the Origin One that is proving most promising to engineers is its ability to print injection mouldings, which tend to be expensive and have a long lead time.
"Metal injection moulds are expensive and often have lead times of more than 10 weeks," says Barker. "If after 10 weeks your mould arrives and it is not quite right, it can be a nightmare scenario. This is where additive manufacturing and traditional manufacturing really can work well together.
"A 3D-printed injection mould will not have the same durability as a metal one, but it can let you get production up and running while you wait for the metal one to arrive.
"It can also give you peace of mind that the CAD you've sent to a manufacturer around the world is correct and you'll get the parts you want."
Large parts in a single print
Stratasys' technological roots are in Fused Deposition Modelling (FDM), a process it pioneered and has developed since the 1990s. The company's FDM machines are now commonly used to produce high-grade thermoplastic end-user parts usually for functional applications such as tooling, ducting, brackets and clips.
The company has not stopped developing FDM technology and its latest machine, the F770, features the largest fully heated build chamber on the market, accommodating a build volume of 1,000mm x 610mm x 610mm (372 litres).
The F770 offers a cost-effective route into the 3D printing of prototypes, jigs and fixtures, and more for applications that require standard thermoplastics such as ABS-M30 (acrylonitrile butadiene styrene) and ASA (acrylonitrile styrene acrylate). Soluble support material also simplifies post processing.
Another established offering from the company is PolyJet technology, which is used primarily for prototyping. Recent improvements to PolyJet's colour, material and finish mean designers are producing prototypes of products that mimic the look and feel of the real thing.
Stratasys also launched the Neo Series of 3D printers earlier this year after acquiring the company RPS. The Neo is designed and made in the UK, and boasts to be the market-leading stereolithography 3D printer, producing parts in a wide range of material properties such as chemical resistance, heat tolerance, flexibility, durability, and optical clarity. The reliable and proven Neo series of 3D printers build high-quality parts with superior surface quality, accuracy and detail.
Competitive edge
When it comes to selecting a 3D printer over more traditional subtractive machines, Barker believes this year has seen additive gain a competitive edge in several areas.
"Additive manufacturing is no longer a novelty," she says. "It's a mature and accepted technology that has been certified for use in aerospace, automotive, defence, medical, rail and more. And it is not just household names that are using 3D printing, it is traditional designers and manufacturers that are looking to decrease costs, increase innovation, boost their agility to respond to changes in supply and demand, and be a little more self-reliant when they need to be."
---
Want the best engineering stories delivered straight to your inbox? The Professional Engineering newsletter gives you vital updates on the most cutting-edge engineering and exciting new job opportunities. To sign up, click here.
Content published by Professional Engineering does not necessarily represent the views of the Institution of Mechanical Engineers.
Tags:
what does fdm mean in 3d printing