Student using 3-D printing to better understand cancer cells
Weather
Sports
Live Stream
Features
Station
Search
NewsMarch 23rd, 11:20 PM EDTUpdated: March 23rd, 11:20 PM EDTBy
News Staff
Cancer cells in a human bodyAssociated Press
CHARLOTTESVILLE, Va. (CBS19 NEWS) -- A student at the University of Virginia is using 3-D printing to gain a better understanding of cancer cells.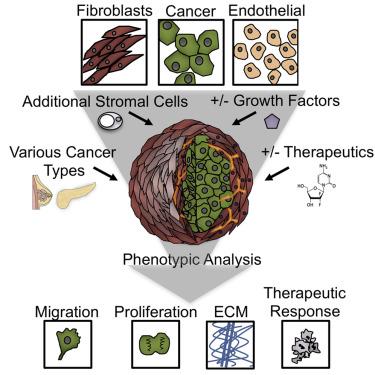 According to a release, third-year biomedical engineering major Ailene Edwards has received a Harrison Undergraduate Research Grant to pay for her project.
"The human body is exceedingly complex and the way cancer cells grow, divide and metastasize is regulated by several factors," Edwards said. "In traditional 2D cell culture, in which cells are grown on plastic dishes, it is difficult to capture the influence of factors such as other types of cells, the tumor's proximity to blood vessels and the extracellular matrix."
She says using a bioprinted 3-D model can better mimic the conditions inside the body.
Edwards adds that this kind of model can be used as a platform for future cancer research, such as how low oxygenation can influence the migration of cancer cells.
At this time, she is bioprinting a human pancreatic adenocarcinoma cell line.
"They are called HPAF-II cells and are classified as an immortalized cell line," she said. "They can be purchased through the American Type Culture Collection. However, in the future and depending on how the model is being used, it would be possible to print with patient-derived cancer cells. For example, if a tumor is biopsied, those cells could be used in the construct. Subsequently, physicians could develop a personalized treatment plan for the patient based on how the cancer cells behaved in the model in response to chemotherapy treatments."
It is hoped this will give doctors more insight into how cancerous cells grow and react.
Unlike what is usually seen in 3-D printing, biological models are cells, gelatin and alginate. They are also very small.
The researchers are still working on creating a stable core-shell construction so there is currently no data on how the surrounding cells might affect cancer.
"One of the primary goals of the project is to be able to consistently generate a stable, bioprinted construct of three cell types," Edwards said. "Towards this end, we have identified cell types that are more resilient during the bioprinting process and subsequent incubation period. We have also optimized the bioprinting ink consistency and composition, and evaluated how to visualize the location of cells within the construct."
There is a lot of work left in this project.
Edwards plans to go to either medical or graduate school when she finishes her work at UVA.
All content © copyright CBS19 News.EEO Report|FCC Public Files|Closed Captioning|FCC Applications|Contact UsAll Rights Reserved. For more information on this site, please read ourPrivacy Policy,Terms of Service, andAd Choices.
Tags:
how fine can a 3d printer print