Health Brief: Fake it till you make drugs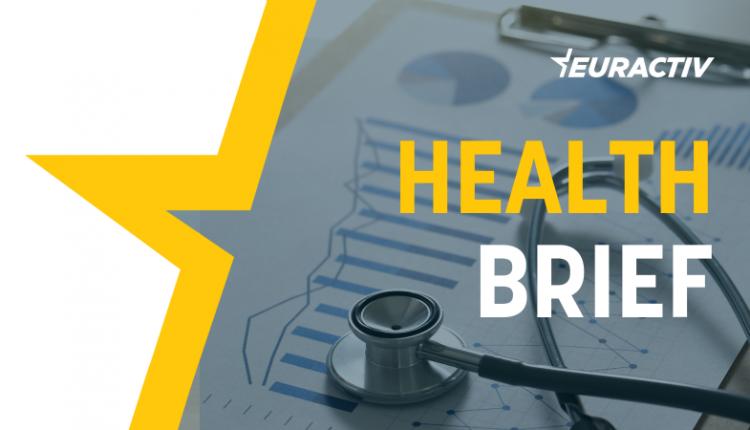 A new study shines the spotlight again on the scourge of counterfeit drugs, which have consequences on people's health, confidence in the healthcare system and even the environment.
The analysis, conducted by the EU's intellectual property office (EUIPO) and the Organisation for Economic Co-operation and Development (OECD), gives an overview of the value of illicit trade in fake goods, assessing an international set of customs seizure and other enforcement data.
Pharmaceuticals are among those most frequently the subject of safety alerts and recalls and recorded the highest number of seizures among dangerous fakes intercepted between 2017 to 2019.
More than three-quarters of these goods come from China and Hong Kong, which have become key hubs in the global supply chains thanks to online platforms.
According to the European Medicines Authority (EMA), falsified medicines mimic real medicines. Surveys suggest that the prevalence of counterfeit medicines in the legal supply chain in Europe is approximately 0.005%.
The World Health Organisation (WHO) states that fake drugs can affect individuals in many ways, for instance, adverse effects of incorrect active ingredients and contributing to the progression of antimicrobial resistance (AMR) and drug-resistant infections.
A 2015 study on the health consequences of these counterfeit products analysed 48 incidents involving falsified medicines, highlighting that they generated roughly 7,200 casualties, including 3,604 deaths.
The study also showed that counterfeiters target all types of medications, with a similar number of incidents in both developing and developed countries.
But fake medicines also fail to cure and prevent certain diseases, for instance, when the fake product contains an incorrect amount of the active pharmaceutical ingredient (API) or wrong or inferior-quality substances.
Sometimes a fake product doesn't contain any active ingredient at all.
The WHO estimates that between 72,000 and 169,000 children may die from pneumonia every year after receiving counterfeit drugs, while fake anti-malarial medication might be responsible for 116,000 deaths.
Criminals can also put repackaged expired products and medicines with contaminants on the market, like in 2013 when a person died after buying a counterfeit diet pill that contained a substance used in pesticides.
The other side effect of fake medicines is the potential loss of trust in health care professionals, health programmes and health systems.
We've seen with the pandemic how scientific advice can be distrusted even when it is well-founded because of the lack of confidence in the health systems, which ultimately affects healthy people as well.
The EUIPO/OECD report highlighted how "the challenges related to illicit trade in pharmaceuticals became more significant with the COVID-19 pandemic, which provided criminals that run illicit trade networks with new opportunities for profits."
Enforcement authorities reported a sharp increase in seizures of fake and substandard medicines, test kits and personal protective equipment (PPEs), and other medical products.
Counterfeiters made huge profits from medicines like paracetamol and painkillers and equipment like face masks, gloves, and hand sanitisers.
Instances of counterfeit COVID-19 vaccines have been reported, posing a severe threat to vaccination programmes.
As the EU's pharmaceutical manufacturers association (EFPIA) warned in the first months of the pandemic, "reasons are simple: it's hugely profitable, the risk of detection is low, the risk of prosecution is even lower, and the penalties are weak."
From 2015, all the online pharmacies legally operating in the EU should display the common logo following the 2011 falsified medicines directive.
As part of the falsified medicines directive, several pharma stakeholders launched the European Medicines Verification System (EMVS) in 2019, which uses new technologies to improve safety in the medicines' supply chain against fake products.
Stakeholders manage the system, ranging from pharma manufacturers, both innovative and generic pharma industry, to wholesalers, community pharmacists, hospitals and hospital pharmacies.
Implementing the EU framework set by the falsified medicines directive remains critical to tackling the scourge of counterfeit medicine, as the determination of the conditions for the retail supply of medicinal products to the public is a competence of member states.
By Gerardo Fortuna
Subscribe to EURACTIV's Health Brief, where you'll find the latest roundup of news covering health from across Europe. The Health Brief is brought to you by EURACTIV's Health Team Giedrė Peseckytė, Clara Bauer-Babef, Amalie Holmgaard Mersh, Gerardo Fortuna, and Natasha Foote.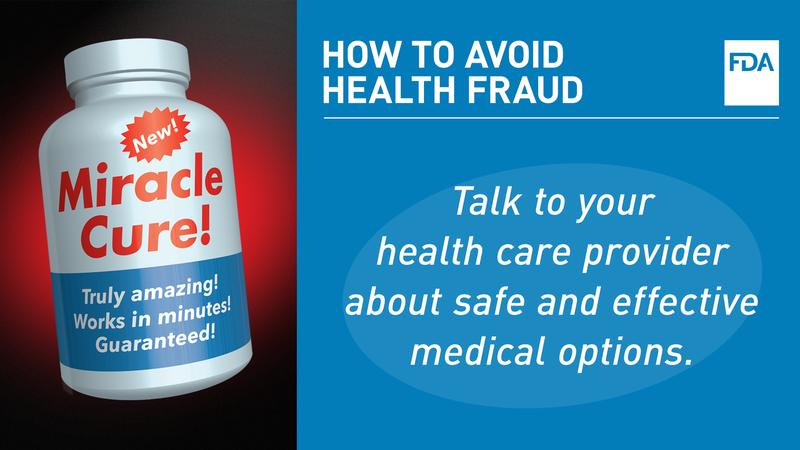 Booster jabs.There is not yet enough evidence to justify additional COVID-19 boosters, according to the European Medicines Agency (EMA) Head of Vaccine Strategy Marco Cavaleri, while BioNTech Pfizer has already applied for authorisation for additional jabs in the US.
Intellectual property rights waivers.A provisional compromise to waive intellectual property rights for COVID-19 vaccines between the EU, USA, India and South Africa in the World Trade Organisation (WTO) leaves out treatments for COVID-19. Leaving out treatments against COVID-19 has left many wondering about the effectiveness of such an agreement.
Digital COVID certificate.Monday (21 March), the European Commission adopted a mechanism "that allows revoking fraudulent or erroneous EU Digital COVID Certificates." This ensures that a certificate will become invalid in all member states as soon as it is revoked in one member state.
Personalised medicine.Citizens should be the primary target for health data and the uptake of personalised medicines, as the more they are involved, the greater benefits our healthcare systems will have, said health expert Gianni D'Errico in an interview.
Ukrainian children in need of care.Last week, EU health ministers agreed to first evacuate from Ukraine children in urgent need of care, following talks of a coordinated EU approach to the health crisis in the country.
OTHER NEWS
Disabled children.A third of children and adolescents with disabilities experience violence, and disabled children are twice as likely to experience violence compared to those without disabilities, a Lancet study found. The highest violence rates were among children with mental disorders and cognitive or learning disabilities. In the meantime, rates were slightly lower for children with sensory impairments, physical or mobility limitations, and chronic diseases.
Antimicrobial resistance.MEPs slammed new recommendations on antimicrobials reserved for human use at a committee meeting last week. As part of efforts to combat antimicrobial resistance (AMR), the EMA recently published a guide listing the antimicrobials which should be reserved exclusively for humans, as required by the regulation on veterinary medicinal products.
Illicit drugs.Findings from a recent wastewater analysis reveal the rise in drug use amongst Europeans as the Commission wants to ban two increasingly used substances. Results showed that usage of MDMA (ecstasy) was down, while cocaine, amphetamines, methamphetamine and cannabis were up during 2021, despite lockdowns being prevalent throughout the year.
ECDC's guidelines for reception centres hosting Ukrainians. On Friday (18 March), ECDC released guidelines for reception centres hosting displaced people from Ukraine. ECDC urges to ensure free access to SARS-CoV-2 testing and vaccination for COVID-19 for war refugees.
DUBLIN
Ireland will not reintroduce restrictions despite new wave.Ireland will not reintroduce restrictions despite experiencing a new COVID-19 wave, Deputy Prime Minister Leo Varadkar said on Sunday. ByMolly Killeen |EURACTIV.com
PARIS
France welcomes sick Ukrainian children for treatment.Ukrainian children with leukaemia and cancer who were previously in a Polish clinic arrived in France last Monday to receive treatment. ByDavide Basso |EURACTIV.fr
BERLIN
Germany drops most COVID-19 restrictions despite infection spike.Germany scrapped most COVID-19 limits over the weekend despite higher infection numbers than ever before. ByJulia Dahm | EURACTIV.de
ROME
Italian cabinet approves end of almost all COVID-19 restrictions.Italy's cabinet has approved the end of virtually all COVID-19 restrictions, though Prime Minister Mario Draghi said the government is ready to "adapt based on the epidemiological curve". BySimona Zecchi | EURACTIV.it
STOCKHOLM
Sweden raises funds to vaccinate incoming refugees.The Swedish government will allocate 21 million SEK (over €2 million) to every region to vaccinate refugees from Ukraine against COVID-19, Minister of Social Affairs Lena Hallengren announced at a press conference last Thursday. ByCharles Szumski | EURACTIV.com
23 – 25 March – 26th EAHP Congress – Hospital pharmacists – changing roles in a changing world in Vienna, Austria.
24 March – World Tuberculosis Day. WHO virtual talk show.
24-25 – European Council
29 March – FEAM European Biomedical Policy Forum: Pharmaceuticals in the Environment.
29 – 30 March – The 3D Medical Printing Series hybrid event.
29 – 31 March – DIA Europe life science industry conference.
31 March – The European Economic and Social Committee (EESC) is organising a virtual conference on "Health challenges in the EU in the pandemic context".
Tags:
are 3d printed lowers legal