Formnext is back with in-person 2021 event
While the COVID-19 pandemic has been a challenge for the entire additive manufacturing industry, it has been particularly hard for trade show organizers and industry events that rely on the convergence of people and travel to provide a dedicated physical space for demonstrations, presentations and, perhaps above all, networking. Last year, AM's biggest event Formnext made the prudent decision to host its event entirely online. The all-virtual Formnext Connect was a big success considering the circumstances, but there is no question as to the value of in-person events for the AM industry.
That is why the event's organizers are understandably excited that a more recognizable Formnext will take place in 2021—with some added precautions of course. Formnext 2021 will be held November 16 to 19 at Messe Frankfurt in Germany and will welcome attendees from around the world who have been vaccinated against COVID-19 or have recovered from the virus.
The decision to admit fully vaccinated people only was made by Mesago Messe Frankfurt and the Exhibitor Advisory Board following the Hesse state's Corona Protection Ordinance. This framework effectively gives event organizers two options: to follow the German "3G rule", which provides access to those who are vaccinated, have recovered, or have tested negative for the virus; or the "2G rule", which includes vaccinated and recovered people only.
The decision to go with the 2G rule was made to ensure a higher degree of health safety as well as to enable more freedoms within the event. That is, once attendees have entered the trade show grounds, there is no need to wear a mask or follow strict social distancing rules. "We were glad to take advantage of this rule in Hesse because it allows our exhibitors and visitors to enjoy an authentic trade show experience and hold normal conversations," says Sascha Wenzler, Vice President of Mesago Messe Frankfurt's Formnext event.
Every person at Formnext 2021 will have to show valid proof of vaccination at entry checkpoints, including all Formnext employees, service providers, exhibitors and attendees. This precaution is supplemented by the event venue's advanced ventilation system, which further reduces any risk of viral transmission.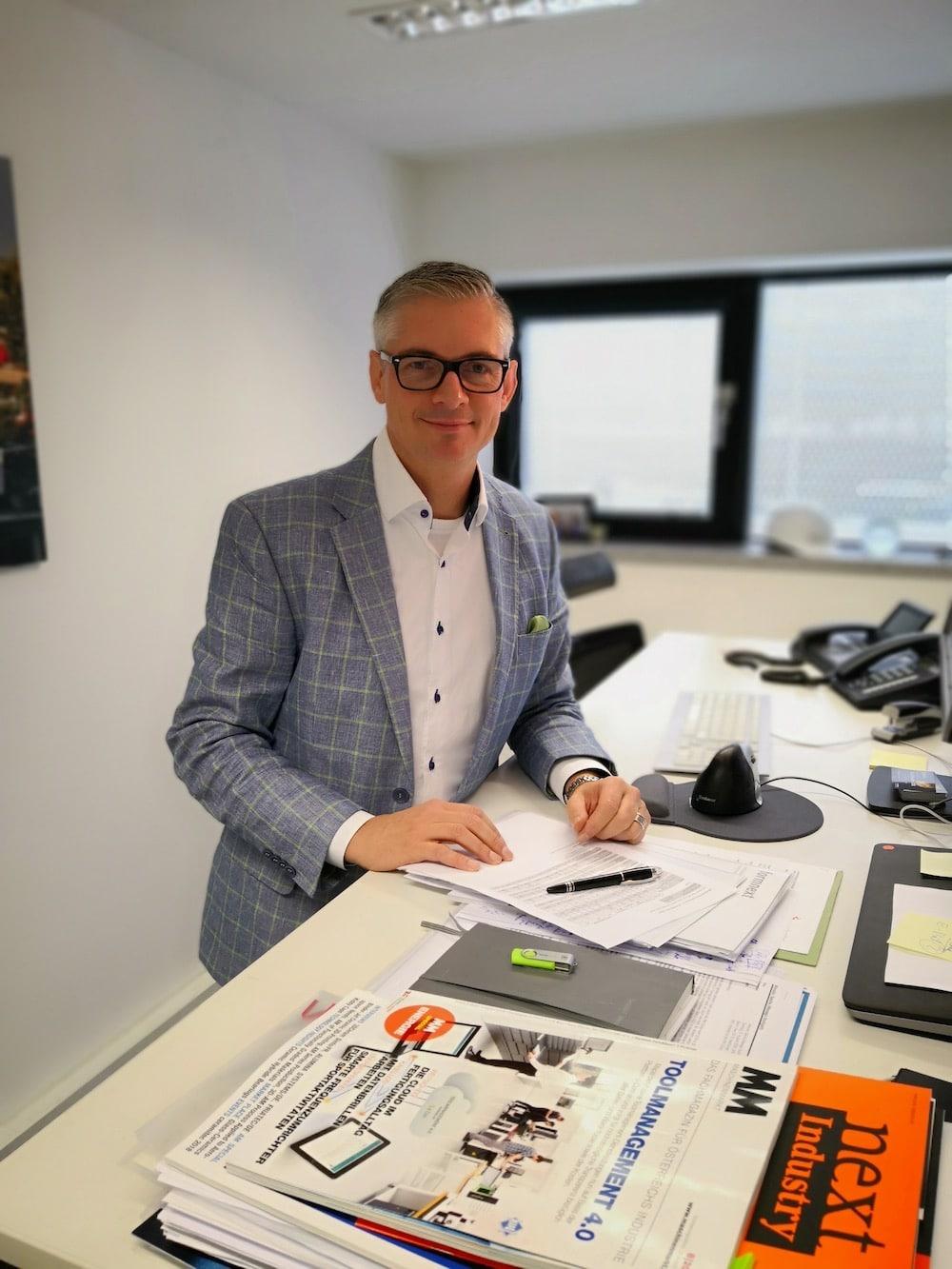 Overcoming challenges is in AM's DNA
Wenzler comments on the upcoming event and the new precautions that will make it possible: "We have taken many steps with Formnext and had to overcome many a challenge. Right now, we are in the process of working our way out of the biggest one yet—the COVID19-induced standstill in the trade fair industry. Formnext 2021 is just around the corner and we have boldly decided to allow the show to take place under the highest security conditions for our customers. This means that we are one of the first trade fair organizers to allow access only to vaccinated or recovered guests.
"Unfortunately, a negative test as a criterion is not sufficient. The Corona Ordinance of the State of Hesse makes it possible for us. In this way, we protect our customers and still allow an almost normal trade fair and meeting quality. Distance obligations, one-way street regulations, viewing windows, catering bans, etc. are no longer necessary. Exhibitors and visitors can thus concentrate on what is most important: the direct exchange from person to person, the in-depth discussion face to face and the conclusion of a deal with a firm handshake. Join me in looking forward to a reunion of the AM community in a safe environment in Frankfurt."
With travel between many nations easing and the vaccination mandate, Formnext will look and feel more normal this year—to the relief of many! Crucially, the focus of the event will be back on AM itself. In this vein, Wenzler draws a fitting parallel between Formnext's challenge this past year and how additive manufacturing technologies have had to overcome their own share of difficulties over the years.
"Being a first mover is not always such an easy path," he says. "Additive manufacturing is a very good example of this. It wasn't so many years ago that a few visionaries brought the printing process we all knew on paper into the third dimension. What all seemed possible with 3D printing has not (yet) come to fruition. The road from the garage to industrial mass production is rocky and full of obstacles. Replicability, process stability, quality control, standardization, material properties, patent rights, etc. are just some of the challenges.
"It therefore takes courage and foresight, patience and a willingness to invest, and a belief in success to be a first mover. Not everyone always succeeds but some 3D printing pioneers have succeeded in establishing themselves in the industrial environment of additive manufacturing. Much of what was vision has become reality today. And the AM success story continues, of that I am convinced."
What's on the agenda at Formnext 2021
To date, Formnext 2021 already has over 500 registered exhibitors (55% of which are from abroad). The event, now just a month away, will feature many of the hallmarks long-time attendees have come to expect, including various panels and talks with AM industry experts, the Start-Up and purmundus challenges and more. In addition to these, Formnext is presenting Italy as its partner country and will host dedicated areas, including VDMA and BE-AM's built environment AM and the TCT conference and stage.
On November 15, 2021, Formnext is also hosting a Standards Forum in cooperation with ASTM. The one-day workshop will cover the topic of standards as they relate to the industrialization of AM as well as zoom in on specific perspectives from different industries. Registration for the event includes a free pass to Formnext. For those unable to attend the in-person event, Formnext is also organizing a new digital format—Formnext Digital Days—which will take place from November 30 to December 1, 2021.
Registration for Formnext 2021 is now open and more details about what proof of vaccination is needed to attend can be found here. We also advise checking travel and entry requirements for Germany if you are planning to travel internationally for the event.
ShareTweetSharePinWhatsAppBuffer TagsFeatured
Tags:
can a 3d printer print coins