February programs at Weyburn library to feature Knowlympics activities
WEYBURN – Activities and programs will be available in February at the Weyburn Public Library, with "Knowlympics" activities to be a feature of the February break week.
The Knowlympics will be set up from Tuesday, Feb. 22 to Friday, Feb. 25 from 1-5 p.m. There will be a variety of stations set up each afternoon where people of all ages can compete and test their skills.
A "Doodlament", or doodling tournament, will be held today, Feb. 2, at 6 p.m., with a prize up for grabs for the champion doodler.
A video game tournament will be held on Wednesday, Feb. 9 at 4 p.m. Players can challenge their friends for a battle of reflexes and skill with Xbox One games available to play.
The Junior Chef, Teen Chef and adult chef programs will have sessions in February.
The Junior Chef date is Tuesday, Feb. 8, when participants will make tortilla pizza and crunchy granola pretzel sticks. The Teen Chef session is Sunday, Feb. 13 at 2 p.m., and they will be making Doritos cheese sticks.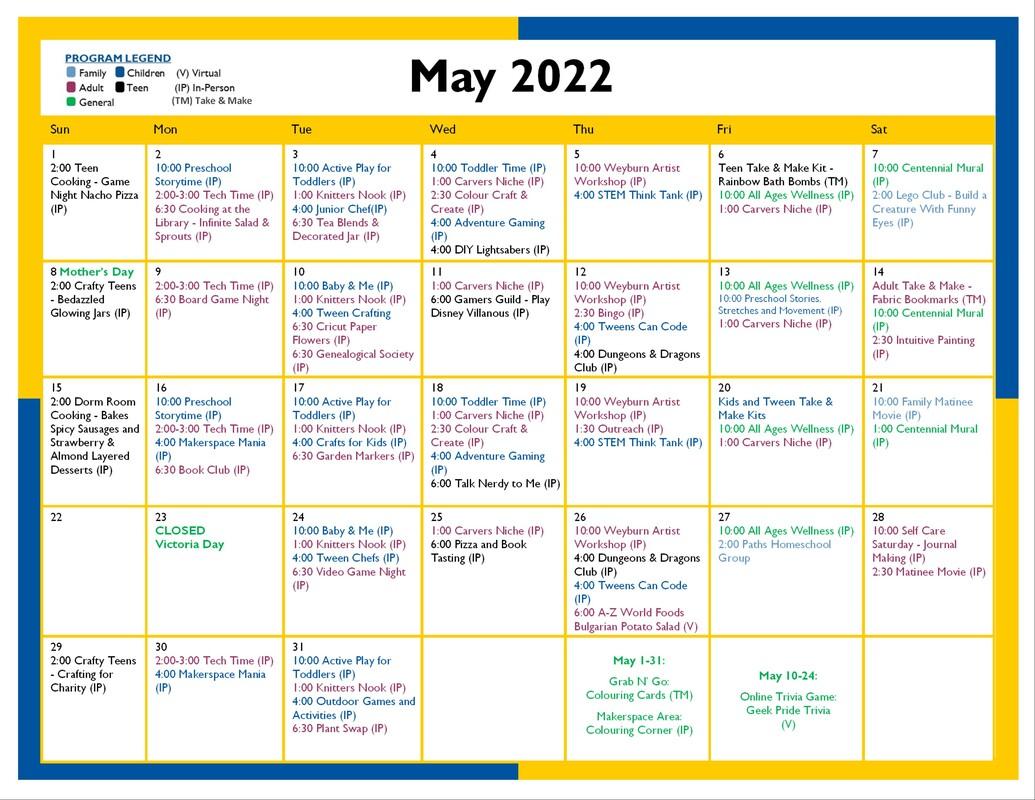 For adults, the cooking at the library program will be on Tuesday, Feb. 15 at 6 p.m., and participants will make sugar cookies using 3D printed cookie cutters.
A craft time for kids will be held on Feb. 15 at 4 p.m. for ages nine to 12, and they will make stained glass snowmen.
The Weyburn Library's Lego Club will meet on Saturday, Feb. 12 at 2 p.m., with the challenge to build the tallest tower you can before it topples.
There are different book clubs at the library as well. A family book club will meet on Saturday, Feb. 26 at 2 p.m., with the featured book "Charlotte's Web".
The Tween book club will be meet on Thursday, Feb. 17 at 6:30 p.m., and will discuss the book "Missing Mike" by Shane Green.
The adult book club will meet on Tuesday, Feb. 22 at 6:30 p.m. The book this month is "Becoming" by Michelle Obama. Those interested can pick up a copy at the front desk or check for it on the library's e-resources.
February is also Saskatchewan Aboriginal Storytelling month, and Dickie Yuziciapi of Sioux Chef Catering will teach a virtual cooking class. There will be take-and-make kits available for those who are interested.
There will be two movie matinees held this month at the library, with Paw Patrol: The Movie featured on Friday, Feb. 4. The next matinee is Spirit Untamed, and will be shown on Friday, Feb. 18, at 2 p.m. both days.
Tags:
can you 3d print cookie cutters