Designing the future with 3D-printed architecture
AccuCities explores how 3D-printed models enable rapid testing and iteration of architectural designs in an affordable way
3D-printed architecture is on the rise, and not just in the construction market.
In July of this year, a report by Grand View Research anticipated the global 3D-printed construction market to surge by 91% between 2021 and 2028.
What's the reason for the surge? Well simply put, 3D printing can be an affordable way to address challenges faced in architecture and construction.
Its emergence in recent years has offered up new ways to tackle age-old problems like affordable housing and sustainable construction.
Going back to the drawing board for a moment, 3D printing is not just growing in construction. It is also rising in prominence as a solution for developers and architects in the design phase.
Architects and engineers have used scale models for millennia, affording them a unique vantage point to verify and validate their designs or market them to investors.
If you were to ask almost any architect or developer, they would agree that tangible scale models are essential to architectural projects, along with CAD drawings and virtual 3D models.
Unfortunately, up until recently, physical scale models have typically been reserved for the final phase of a project due to the cost of production.
Now, 3D printing is bringing something new to the table. Literally.
AccuCities, a London-based 3D mapping agency established in 2017, has long been at the cutting-edge of CAD city models.
The company's extensive library covers 3D models of London, Birmingham, Bristol, Cardiff and Dublin, with more in the pipeline.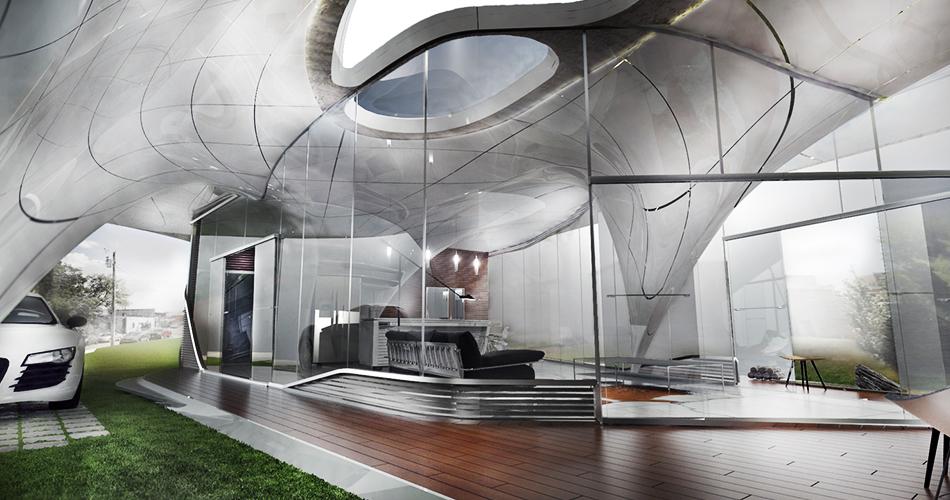 The virtual models are made available, via subscription, to architects, developers, urban planners, researchers and developers in tiles covering 500 x 500 metres of the real-world environment.
Now, AccuCities has brought its virtual models to life in a big way.
In the midst of lockdown, AccuCities noticed an opportunity to use its data to create something of a showstopper – the most comprehensive 3D printed twin of London ever produced.
Combining its expertise with Hobs 3D, a UK-based 3D printing and CGI studio, the two companies have designed and produced a scale model of London, generated from AccuCities 3D London CAD data and printed in Hobs 3D's London studio.
The model, thought to be the largest of its kind, measures over 2.5 meters, covering almost 40 square kilometres from Hyde Park to Canary Wharf along the River Thames.
"Creating a 3D printed London model in modular tiles means that we don't have to 3D print the entire city model for each project, only the tiles affected by change," said Michal Konicek, director of AccuCities.
"Add to that the option to hire the rest of the model instead of buying it and suddenly the option to use a 3D printed model becomes affordable even for small and medium-size projects."
The 3D-printed model has been produced by the two companies to enable architects, urban planners and anyone else who might require a physical city model the opportunity to make adjustments to London's skyline quickly, accurately and affordably.
Printed on modular 10x10cm tiles, with each tile covering 500×500 metres of the real world, the scale model affords flexibility not possible by any other means, drastically decreasing the cost and production time of a scale model by as much as 95%.
AccuCities has long been at the vanguard of highly accurate digital city models, working for years with Hobs, which provides its 3D printing expertise to realise the intricate city models in physical form.
Speaking about the project, Eric Savant, managing director of Hobs 3D, said that it was one crying out to be completed. "There have been other decent models of London made in the past, but nothing with this level of accuracy and scope.
"The combination of AccuCities's high-precision 3D modelling with our state-of-the-art SLA 3D printing gives us the ability to produce something very few others could achieve."
Reducing the lead-time for scale model production, the two teams hope to see their project change the game for architects and developers across the world.
By making it possible for the rapid testing and iteration of architectural designs in a fast and affordable way, AccuCities and Hobs 3D's models are pushing the boundaries of architectural design and development, and they're only just getting started.
AccuCities and Hobs 3D will be showcasing their 3D printed London model at the London Build Expo 2021 this November. For more information, visit https://www.3dprintedcities.co.uk.
Tags:
how to 3d print a drawing